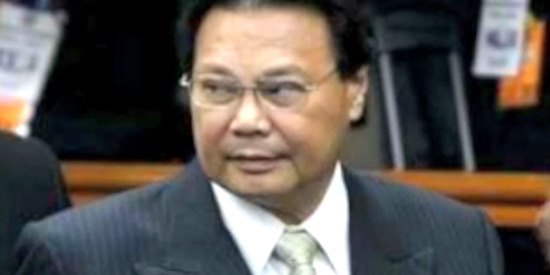 ---
After 44 days, the impeachment trial of Chief Justice Renato C. Corona in the Philippine Senate ended today, May 29, 2012.
The result: 20 senators voted "Guilty" and only three senators voted to acquit.
Only 16 votes were needed to render impeachment.
Those who voted to convict Chief Justice Corona were Senators Edgardo Angara, Alan Peter Cateyano, Pia Cayetano, Franklin Drilon, Chiz Escudero, Jinggoy Estrada, Teofisto Guingona III, Gregorio Honasan, Panfilo Lacson, Lito Lapid, Loren Legarda, Sergio Osmeña III, Kiko Pangilinan, Koko Pimentel, Ralph Recto, Bong Revilla, Tito Sotto, Antonio Trillanes, Manny Villar, and Juan Ponce Enrile.
Those who voted to acquit were Senators Joker Arroyo, Miriam Defensor- Santiago, and Ferdinand Marcos Jr.
Announcing his vote to convict, Senator Recto said, "In a few hours, we will be pulling the plug on this afternoon political telenovela."
Senator Recto was correct in a lot of ways.
The impeachment trial, aired live in local news channels and at times breaking regular programming on ABS-CBN, TV5, and GMA-7, held the public rapt with attention.
We wouldn't be surprised if ratings show that today's CJ Corona trial dominated other programs in its timeslot.
The impeachment trial was at times more exciting than the usual soap operas and reality shows.
All the drama it caused—emotional outbursts during the trial and esteemed lawyers and statesmen fighting each other on live TV—are some of the most memorable moments in television history.
Filipino Twitter users were so affected that the hashtag #cjontrial trended almost daily on the social networking site and microblogging service.
ADVERTISEMENT - CONTINUE READING BELOW
Several Filipino celebrities tweeted about this trial almost daily, whether or not they have political leanings.
Musician and vocal supporter of President Aquino, Jim Paredes, tweeted his joy over the conviction.
"Convicted! Impeached na pala sa Lower house palang..," tweeted @jimparedes.
Kapuso actress Chynna Ortaleza also agrees with the verdict.
"Corona is just 1 out of numerous corrupt people in office. I hope this is the start of a breakthrough," tweeted @ChynsOrtaleza.
Sexy celebrity Ellen Adarna, on the other hand, disagreed with the verdict.
"I wonder how much Pnoy paid to those who convicted," tweeted @ellenmgadarna.
Showbiz talk show host Ogie Diaz was one of the few who tried to inject humor into the historic proceeding.
"Conviction: 14 Acquittal 3 Sleeping: 86," tweeted @ogiediaz.
Kapamilya Deal or No Deal host Lucky Manzano also put a humorous spin.
"And now theres nothing to watch every afternoon, sana may DVD set na lumabas," tweeted @luckymanzano.
VJ and actress Iya Villania was in a joking mode too.
"Dalawa nalaaaaang!!!! #cjontrial," tweeted Iya Villania, while waiting for the verdict.
Pinoy Big Brother host Bianca Gonzalez, meanwhile, tried to be postive.
"cj corona convicted by the senate impeachment court. the country still wishes you well, cj. God bless the philippines. #CJonTrial," tweeted @iamsuperbianca.
Lastly, comedian and TV host Vice Ganda was thankful that the impeachment proceedings were educational.
"Don't just watch. Listen. Don't just absorb. Learn. This whole Senate show educated me today. Thanks!" tweeted @vicegandako.