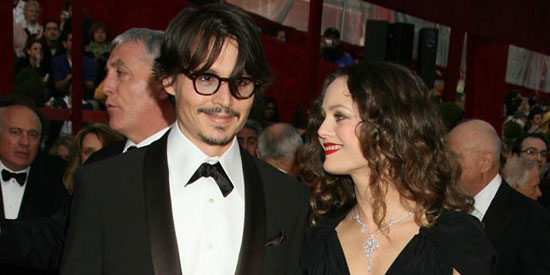 ---
Vanessa Paradis will receive a £100 million payout from Johnny Depp.
The couple—who have two kids, Lily-Rose, 13, and 10-year-old Jack, together—announced the end of their 14-year relationship this week and the French actress is set to walk away with the huge sum even though they have never married.
Johnny, 49, is expected to make the huge one-off payment to Vanessa, 39, to keep their relationship amicable, rather than go through a messy court battle.
Hollywood lawyer Robert Naschin told The Sun newspaper: ''If the couple had been married, Mr Depp's wife would have been able to simply claim 50 percent, child support payments, and alimony.
''However, because they are not married this does not apply. The partner would have to file a civil suit and go to court.
''Litigation is expensive and could run into extremely high figures. This won't be a monthly payment plan—he will make a lump sum payment as a settlement.''
The Pirates of the Caribbean actor earned a reported £50 million last year alone and has an extensive property portfolio which includes homes in Paris, Venice, the Hollywood Hills, Los Angeles and Norfolk along with a private island in the Bahamas.
According to friends, the pair ''tried for months to save the relationship but have known for weeks that it couldn't be saved'."