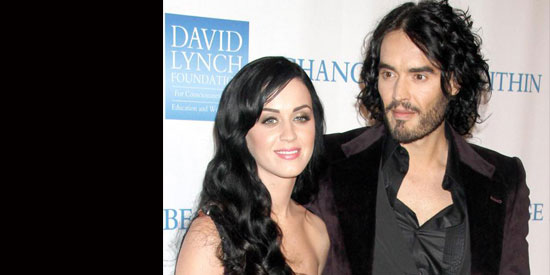 ---
Katy Perry has hinted that Russell Brand was threatened by her career.
The "Teenage Dream" hitmaker—who split from her Rock Of Ages star husband in December after just 14 months of marriage—and although Katy thought he was "the one," she admitted that work commitments got in the way.
Speaking in her new documentary film Katy Perry: Part of Me, she explained: ''I thought to myself, 'When I find that person that's going to be my life partner, I won't ever have to choose [between the partner and my career]. They won't be threatened or have weird motives.' Then I started to realize, that's not true.''
Katy has now moved on and is dating Florence + the Machine guitarist Rob Ackroyd but says she did everything in her power to save her marriage, before finally acknowledging it was over.
She said: ''I have that same belief system with everything, from career to my life to my personal life, everything. And I will do everything it takes to not fail. And I did everything it took, but it still failed.''
Katy's forthcoming 3D movie features footage shot around the time she split from Russell, including scenes where she is crying on a bed, and she has previously revealed she wanted to include the clips to show people they can bounce back from their difficulties.
She said: ''I think if you were to see the movie and it was completely avoided, you'd think, 'Hmm that's strange, I know something else happened in her life last year.'
''So I wanted to handle it delicately with the most integrity I could and show, 'Yeah I'm going through the same situation that half of America goes through and somehow I landed on my feet, so you don't have to lay down and die like you think.'
ADVERTISEMENT - CONTINUE READING BELOW
''Just because you're in the spotlight doesn't mean you get to dodge the curveballs—they're actually bigger.''