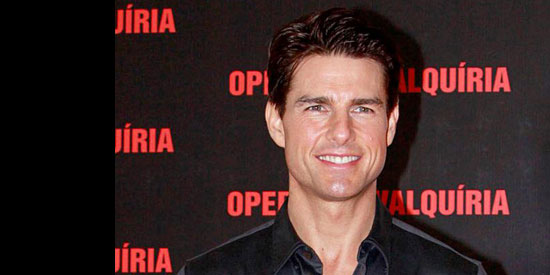 ---
Tom Cruise is ''deeply saddened'' to be splitting from Katie Holmes.
The 49-year-old actor has confirmed he is upset about the demise of his five-year marriage but is focusing on his children Connor, 17, and Isabella, 19, from his relationship with Nicole Kidman and his six-year-old daughter with Katie, Suri.
His representative said in a statement: ''Kate has filed for divorce and Tom is deeply saddened and is concentrating on his three children. Please allow them their privacy.''
Meanwhile, insiders close to the situation claim former Dawson's Creek star Katie wanted to split from Tom—who has been married twice before—because she wants to ''amp up her career."
A source told RadarOnline.com: ''Katie just wants to live out of the spotlight of Tom. She wants to focus on her acting career, which has taken a backseat since her marriage.
''She is currently filming a movie and has another project lined up and she wants to amp up her career another notch, which she has struggled to do the past few years.''
However, parenting style to their daughter Suri was also thought to be a problem.
The insider added: ''Katie and Tom also have very different parenting views. Katie wants Suri to go to school with other children and have a grounded routine whereas Tom doesn't, he wants her schooled in the same manner as Connor and Isabella were.
''Tom is nowhere near as strict as Katie is and doesn't believe in disciplining Suri, whereas Katie believes that is important.
"Tom basically treats Suri as a little adult, however Katie treats her like a six-year-old child, and that causes some major clashes over parenting style.''