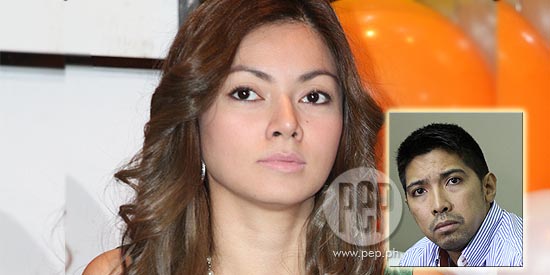 ---
Actress Maricar de Mesa has her full support for husband Don Allado of Barako Bull, after he was fined half a million pesos and suspended for an entire conference by the Philippine Basketball Association (PBA), Thursday.
The penalties were administered in response to Allado's tweets Wednesday night, July 4, creating a buzz on the microblogging site, accusing the league of being rigged.
Among his controversial tweets from his official Twitter account @alofotDON which stunned his followers:
"I'm the guy that says what others can't. #PBA games are fixed. They control who is in & who is out. It's a disgrace to be in this league."
Allado deleted his tweets a few hours later but not before his name became a trending topic locally on Twitter.
He retracted his statements and made an apology.
Part of his remorseful tweets to the PBA went:
"I would like to extend my sincerest apologies to Comm Salud & entire PBA for last night's tweets that's now a subject of controversy.
ADVERTISEMENT - CONTINUE READING BELOW
"It was an error in judgement on my part to let my passion for this game get the best of me. As a professional I should've known better."
PBA Commissioner Chito Salud immediately called for a press conference the following day, July 5, in which the said sanctions were given to Allado.
The veteran player's wife, Maricar de Mesa, refused to comment on the issue but stated that her husband has her full support.
Her full text message to PEP.ph (Philippine Entertainment Portal) on Friday, July 6, is as follows:
"I cannot comment on the matter but my husband has my full support. Thank you."
For more articles about this issue, go to spin.ph