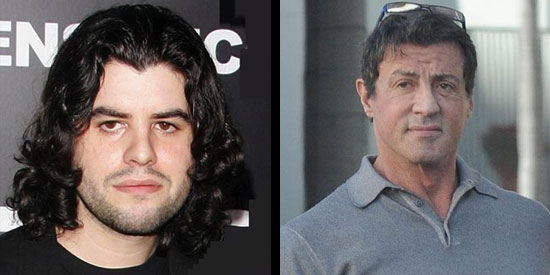 ---
Sage Stallone's cause of death will not be known for up to two months.
The 36-year-old son of Sylvester Stallone was found unresponsive at his home in Studio City, Los Angeles, on Friday (July 13), and while his autopsy was completed yesterday (July 15), his cause of death is still unknown.
A spokesman for the Los Angeles County Coroner told CNN that it can take six weeks for toxicology tests to be completed.
Prescription drugs were reportedly found beside his body, and Assistant Chief Coroner Ed Winter has confirmed prescription bottles were uncovered in the investigation, but he has not revealed what these contained.
But Sage's attorney and longtime friend George Braunstein claims the actor didn't even drink or take drugs, and believes his death was a ''tragic accident."
He explained: ''I never knew him to drink alcohol. I never saw him take drugs. I never knew of anything like that at all.
''He didn't have a history of drug or alcohol abuse. We all think it was some sort of tragic accident.''
George also revealed Sage—who was rumored to have been dead for three or four days before his body was found—posted pictures on his Facebook account 17 hours before his body was discovered, and he planned to tie the knot ''as early as next weekend'' in Las Vegas prior to his death.
George added: ''He was very creative, energetic and very full of life. We were just joking about how he was going to get married and have a fun marriage. There was nothing dark or depressing, no problems, certainly no financial problems.''
Sage was Sylvester's son from his first marriage to Sasha Czack, and the pair have both been left ''devastated'' by the news.
Sylvester says there is ''no greater pain'' than losing a child.
ADVERTISEMENT - CONTINUE READING BELOW
The 66-year-old star has urged people to ''respect'' the latter actor's memory.
He said: ''When a parent loses a child there is no greater pain. Therefore I am imploring people to respect my talented son's memory and feel compassion for his loving mother Sasha.''
Sylvester has ''begged'' for the memory and soul of Sage—who played the actor's onscreen son in the 1990 movie Rocky V—to be ''left in peace'' amid speculation of how he died.
He added to TMZ: ''This agonizing loss will be felt for the rest of our lives. Sage was our first child and the center of our universe and I am humbly begging for all to have my son's memory and soul left in peace."