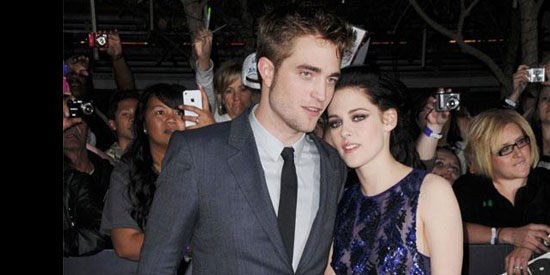 ---
Kristen Stewart reportedly had a fling with her Snow White and the Huntsman director, Rupert Sanders.
Kristen attended the Teen Choice Awards with her Twilight co-star and real-life boyfriend Robert Pattinson just two days ago.
However, an American magazine cover alleges that she strayed away from the relationship.
Us Weekly magazine has plastered a photograph of Kristen and Rupert on its cover that would indicate the two had a romantic relationship.
Meanwhile, a source told People magazine: "Kristen is absolutely devastated. It was a mistake and a complete lapse in judgment."
Reps for neither Kristen and Rob nor Rupert have commented on what went down, or have moved to clarify anylthing, including the possibility that this is all one big misunderstanding.
A source close to Robert told E! News that he has always found fame "very difficult and isolating" and has long thought of Kristen as "the only person" who he can talk to about that.
They added: "He feels like they are both on the same level and they understand one another.
"He worships her. He doesn't think there is another woman on the planet who is as beautiful and kind as her. He wants to be with her 24/7, he wants to marry her...
"As far as he is concerned, Kristen is his perfect match... Kristen is perfect to him. That's why he's always known that someday she would be his wife."
Rupert is married to 33-year-old model Liberty Ross—who also starred in Snow White as Queen Eleanor. They have two young children, Skyla and Tennyson, together.