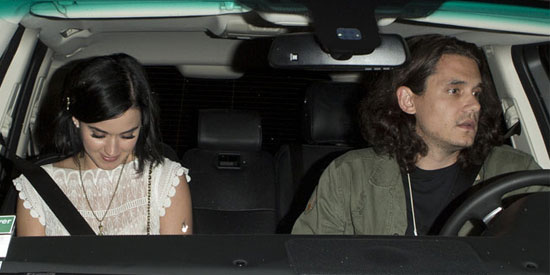 ---
Katy Perry is dating John Mayer.
The "Wide Awake" singer—whose divorce from Russell Brand was finalized earlier this month—was seen enjoying a romantic meal with the "Gravity" singer, at the Chateau Marmont in Hollywood, last August 1.
Onlookers say they looked totally smitten with each other.
One source told Us Weekly magazine: "They were holding hands across the table, sneaking kisses, and laughing."
They were then pictured leaving the exclusive venue in John's car.
However, sources say the pair, who have been seen out together on a few occasions over recent weeks, aren't serious about each and are just having fun.
A source added: "They're just hooking up right now. It's not serious—yet!"
Recently, Katy—who had been seeing Florence + the Machine guitarist Robert Ackroyd—said she was waiting for a man to woo her.
The 27-year-old pop beauty said: "I'm a woman who likes to be courted, strongly. Never say never, I guess you'd say. I'll let love take the lead on that."
John has previously dated Jennifer Aniston, Cameron Diaz, and Jessica Simpson.