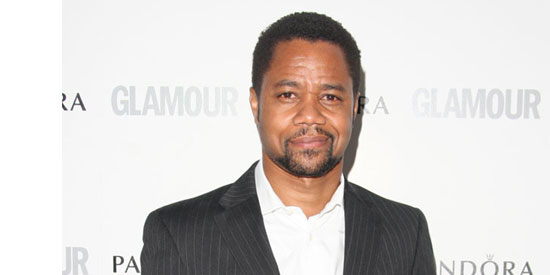 ---
Cuba Gooding Jr. branded a female bartender a "racist" after she kicked him out of a New Orleans bar.
The Jerry Maguire actor was accused of shoving the woman into a wall after she told him to leave The Old Absinthe House on Bourbon Street for being intoxicated and getting angry with other drinkers for taking photos of him.
TMZ.com has released video footage of Cuba leaving the bar in which he is seen telling onlookers: "She's racist. She's racist. She doesn't like me."
The brunette bartender can be heard telling somebody to "call the cops right now," while a bystander can be heard shouting, "he took a woman and he shoved her!"
Although an arrest warrant was issued for Cuba and he had to meet with police on Wednesday morning (August 1), the employee has decided not to press charges and the incident will not be investigated further.
Old Absinthe House spokeswoman Carolyn Pierce said: "It is our understanding the employee involved in the alleged altercation has chosen to drop all charges against Mr. Cuba Gooding Jr. While we continue to investigate this matter internally, we are hopeful that this will put an end to the matter."