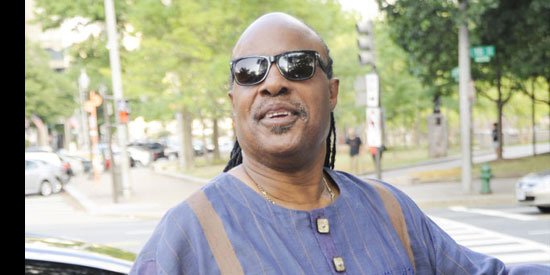 ---
Stevie Wonder has filed for divorce.
Although the 62-year-old singer has been living apart from his fashion designer wife Kai Millard Morris since October 2009, he has opted to officially end the marriage, according to gossip website TMZ.
Stevie—who cited irreconcilable differences in the paperwork—is seeking joint custody of the couple's two sons Kailand, 10, and Mandla Kadjay, 7.
He has agreed to pay both spousal and child support.
Stevie, whose real name is Stevland Morris, divorced singer Syreeta Wright in 1972, and has seven kids overall from his two marriages and other relationships.
Although Stevie amassed his huge fortune before he tied the knot with Kai 11 years ago, some assets will be split between them, although a final decision has yet to be made.
Recently, Stevie's cousin was ordered to stand trial on an extortion charge after a judge heard testimony that the man and his girlfriend attempted to sell a film for millions of dollars.
ADVERTISEMENT - CONTINUE READING BELOW
The film allegedly revealed the singer's treatment of his family.
Superior Court Judge Ray Jurado ruled that prosecutors had presented enough evidence for a jury to decide whether Alpha L. Walker and his girlfriend Tamara E. Diaz extorted from Stevie, by threatening to sell the film to various media outlets if they weren't paid by the Grammy-winning musician.
They have pleaded not guilty.