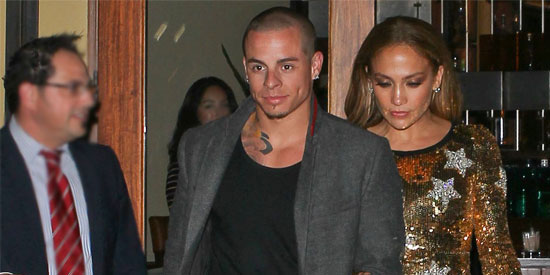 ---
Jennifer Lopez is "getting frustrated" with Casper Smart.
The 43-year-old singer and actress started dating the back-up dancer last year following her split from Marc Anthony, but friends of the star say she is losing patience with her lover.
A source told People magazine: "[Jennifer] is getting frustrated with him and she's increasingly short-tempered when she's around him."
"He's moved into her life—and a little too easily, too. I think her family is watching him closely."
Jennifer's feelings are surprising considering that last week, her 25-year-old boyfriend threw a lavish bash for her 43rd birthday, on the yacht Utopia III, which is owned by Market America co-founders JR and Loren Ridinger.
In any case, friends don't believe the relationship will end soon, as they think Jennifer, who has twins Max and Emme with Marc, will want to have a new love interest in her sights before she breaks up with Casper.
The source added: "Jennifer is the kind of girl who doesn't like to be alone. Until she finds a replacement, I think, he's around."