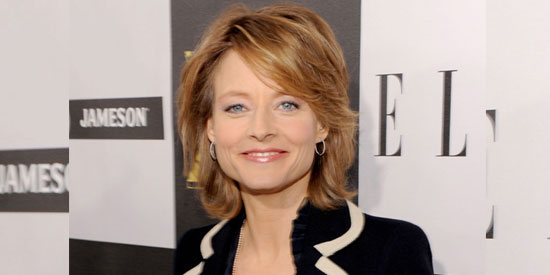 ---
Jodie Foster has told Kristen Stewart that she will "survive" her cheating scandal.
Jodie—who worked with Kristen on Panic Room in 2001—thinks it is important for her friend to stay strong in the wake of public scrutiny over her brief affair with director Rupert Sanders, and though she knows the 22-year-old beauty will be changed by the incident, she wants her pal to remember the storm will eventually go away.
Writing for the Daily Beast, Jodie said: "My mother had a saying, 'This Too Shall Pass.' God, I hated that phrase. It always seemed so banal and out of touch, like she was telling me my pain was irrelevant. Now it just seems quaint, but oddly true... Eventually this all passes.
"The public horrors of today eventually blow away. And yes, you are changed by the awful wake of reckoning they leave behind. You trust less. You calculate your steps. You survive. Hopefully in the process you don't lose your ability to throw your arms in the air again and spin in wild abandon.
"That is the ultimate F.U. and—finally—the most beautiful survival tool of all. Don't let them take that away from you."
Jodie, a former child star, also recalled how she and Kristen's mother, script supervisor Jules Mann-Stewart, talked about trying to talk the young Kristen into pursuing a movie career when she got older.
She said: "I grew to love that kid. She turned 11 during our shoot and on her birthday I organized a mariachi band to serenade her at the taco bar while she blew out her candles.
"She begrudgingly danced around a sombrero with me but soon rushed off to grip an electric department's basketball game.
"'She doesn't want to be an actor when she grows up, does she?' I asked.
ADVERTISEMENT - CONTINUE READING BELOW
"Her mom sighed. 'Yes... unfortunately.' We both smiled and shrugged with an ambivalence born from experience. 'Can't you talk her out of it?' I offered. 'Oh, I've tried. She loves it. She just loves it.' More sighs."