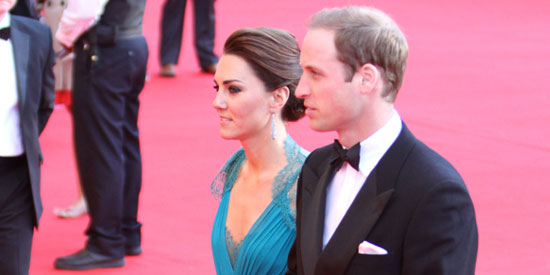 ---
Britain's Duke and Duchess of Cambridge are "hugely saddened" by a French magazine printing pictures of Duchess Catherine topless.
The royal couple were on holiday in France earlier this month, and as they were sunbathing on the terrace of their private chateau, paparazzi took photos of the duchess, formerly known as Kate Middleton, taking her bikini top off.
Now French magazine Closer has published the pictures and the couple have spoken of their disgust, especially because William's late mother, Princess Diana, was hounded by paparazzi in the lead up to her death.
A statement from St James's Palace read: "Their Royal Highnesses have been hugely saddened to learn that a French publication and a photographer have invaded their privacy in such a grotesque and totally unjustifiable manner.
"The incident is reminiscent of the worst excesses of the press and paparazzi during the life of Diana, Princess of Wales, and all the more upsetting to The Duke and Duchess for being so.
"Their Royal Highnesses had every expectation of privacy in the remote house. It is unthinkable that anyone should take such photographs, let alone publish them."
Royal officials are now discussing whether to take any legal action against the magazine and photographer.
The statement continued: "Officials acting on behalf of Their Royal Highnesses are consulting with lawyers to consider what options may be available to The Duke and Duchess."