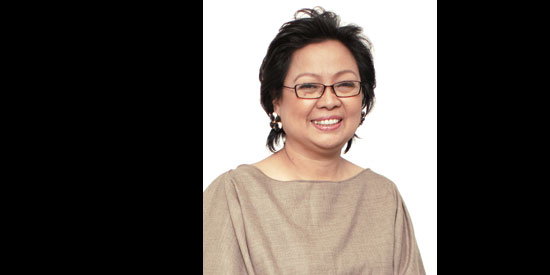 ---
This is Jo-Ann Maglipon, editor-in-chief of PEP.ph.
Today, October 8, 2012, PEP's accounts on facebook (PEP.Philippines) and Twitter (@scoopbox) were hacked.
Netizens calling themselves protectors of cyberspace, and supposedly enraged by the Cybercrime Law, are holding PEP hostage until, they say, their condition is met. This condition is that "important informations [sic] posted here must be retweeted/shared or in anyway [sic] possible that it can reach more people." They add: "This account will be given back (if the owner wants it back) if a [sic] condition is met."
All right. Some people just don't know how to fight a war. You want to fight the bullies that created RA 10175, yet you bully an online portal? You want to rally society behind you, yet you violate the very tools in cyberspace that deliver the message? You want respect as legitimate dissenters, yet you disrespect us who work ploddingly to make our dissent known?
ADVERTISEMENT - CONTINUE READING BELOW
I'm really doubting if these hackers are in fact against the crazed Cybercrime Law. Sounds to me like they're dark agents of those pushing this law in its original or revised—each of which is crazed!—version.
PEP has a series of stories already lined up exposing that law and its fallacies. YES!, PEP's print affiliate, of which I am also editor-in-chief , is racing against deadline to include a biting commentary against that law, including sidebars of its completed interviews with lawyers, judges, journalists, militant individuals, and international human rights groups that have, wisely, spoken up against the deep dangers of the Cybercrime Law. Both PEP and YES! will be posting graphics—PEP on its homepage; YES! on the cover of its November issue—loudly announcing "NO TO CYBERCRIME LAW!"
I have taken a stand on this. The Web and print staff have taken a stand on this. We will fight this law. We did not fight Marcos to wrest back our small liberties, only to have them swept away by ill-informed and myopic legislators, backed by a President who pains the country as he has never had before. The President forgets those years when his own father was bullied, unsuccessfully, into giving up his right to expression and speech by the man in Malacañang.
ADVERTISEMENT - CONTINUE READING BELOW
That said, I wish to have nothing in common with these hackers. Nothing. They're no different from those legislators; they simply used another pulpit.
NOTICE: PEP is officially dissociating itself from @scoopbox on Twitter and PEP.Philippines on Facebook. Here are the new accounts of PEP.ph: @PEPalerts on Twitter (or copy paste this on your browser https://twitter.com/pepalerts) and PEPalerts (or copy paste this on your browser: https://www.facebook.com/PEPalerts) on Facebook.
I know that, in PEP, we built a social-network community of nearly 400,000 followers on Twitter and almost 100,000 likes on Facebook. We did this in less than one year. Let's do it again, and let's do it now.