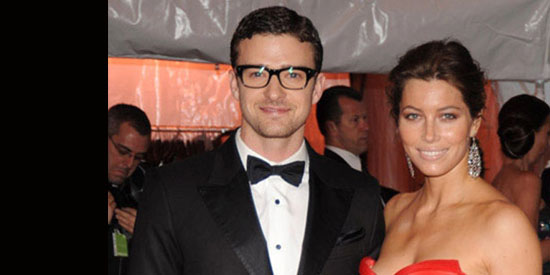 ---
Justin Timberlake and Jessica Biel are set to marry in their favorite place near Naples.
The couple—who got engaged on their annual Christmas holiday last December after more than five years together—will exchange vows in a small town that holds special memories for them both.
A source told The New York Post's Page Six that the location "means a lot to both of them."
The source said: "The wedding is happening outside of Naples in a tiny town this week. It is their favorite place, a location that is very special to them. There will be a few hundred guests, and the maid of honor will be Jessica's longtime best friend, Lindsay Ratowsky.
"Jessica's stylist, Estee Stanley, who is also Justin's partner in his home décor business HomeMint, has been helping to plan the wedding."
The wealthy couple splashed out on a private plane to fly their guests, including Saturday Night Live comedian Andy Samberg and music producer Timbaland, to Italy for their special day.
The source said: "A private plane was flown out of New York to take guests to Italy including both their publicists. But the event has been shrouded in a lot of secrecy, and not even the guests were told the exact location or day of the wedding before they left."
Celebrations are already underway for the couple's special day.
Guests were spotted enjoying a low-key drinks reception near Naples on Tuesday (October 16) followed by an impressive fireworks display last night (October 17).
ADVERTISEMENT - CONTINUE READING BELOW
The couple were first spotted visiting possible wedding locations in the Italian countryside last April, including Francis Ford Coppola's picturesque Palazzo Margherita in Bernalda, a small hilltop town 125 miles from Naples.
Hitchcock actress Jessica reportedly arrived in Italy on Tuesday after picking up her wedding dress from a designer showroom in Paris.