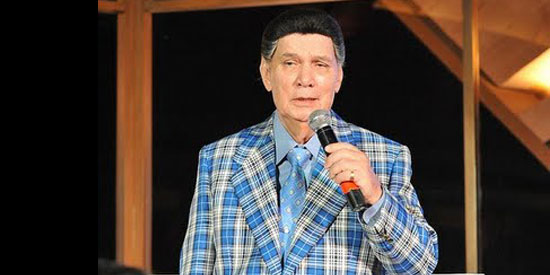 ---
Kwarta o Kahon host Pepe Pimentel died in his home this morning, January 24.
The popular TV host was initially found "unconscious" by his wife inside the bathroom of their house in Barangay Laging Handa, Quezon City, past 10 a.m.
According to Carlos Reyes, a barangay official interviewed by dzMM, the 83-year-old celebrity collapsed while inside the bathroom past 10 a.m.
He said that Pimentel had no more pulse and his lips were already purple in color.
"It looks like inatake siya while inside the bathroom, nabagok ang ulo niya," the barangay official told dzMM.
Pimentel was living with his wife, young grandson James, and some maids.
Meanwhile, Pimentel's nephew, Ramon Pimentel, told dzMM Radyo Patrol in a separate interview that the remains of the game-show host will be immediately cremated, which was the request of his late uncle.
Pimentel's ashes will then be brought to Pinaglabanan Church in San Juan City for those who want to pay their last respect to him.
In his earlier years in showbiz, Pimentel was a host on the defunct GMA-7 noontime variety show Student Canteen.
Later on, he became more famous as a host in the defunct game show Kwarta o Kahon, which aired from 1962 to 2000, on RPN-9.
Aside from being a TV host, he also did acting job in the movies Ang Babaeng Isputnik (1963) and I Won, I Won: Ang S'werte Nga Naman (1985).
He also served as a barangay captain in Barangay Laging Handa, Quezon City.