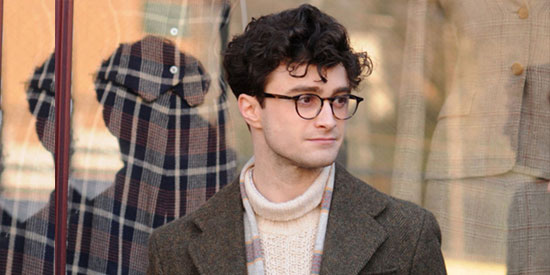 ---
Daniel Radcliffe thinks it would be "cool" to win an award for his gay kiss.
The 23-year-old actor locks lips with Dane DeHaan in Kill Your Darlings—in which he plays US poet Allen Ginsberg—and would love their "sincere and passionate" smooch to be recognized with a prize at the MTV Movie Awards later this year.
He said: "You know, I think that will be wonderful! Dane and I are banging the drum already because we want the MTV Best Kiss award. We want that golden popcorn!
"To my knowledge, a sincere, passionate, romantic gay kiss has never won, so I think that would be a very cool thing for this movie to receive."
Daniel—who soared to fame in the Harry Potter films—confessed he struggled at first with his intimate man-on-man scenes and his "hesitant" attitude caused him problems with director John Krokidas.
He added to Vulture.com: "My favorite John Krokidas direction moment was when we started kissing. I guess I was way too hesitant about it in the moment, and John just went, 'No! Kiss him! F***ing sex kissing!' That was my favorite note that I've gotten, probably in my career.
"Especially with the world that I've come from! The things that directors have shouted to me in the past usually involve which way I have to look to see the dragon."