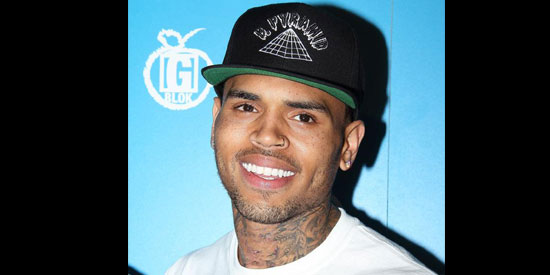 ---
Chris Brown and Frank Ocean were allegedly involved in a fight last night (January 27).
Sources close to the "Turn Up The Music" hitmaker claim Frank started the dispute when he blocked the 23-year-old singer from leaving Westlake Recording Studios in Los Angeles, where he was listening to one of the artists he represents, TMZ has reported.
Insiders told the gossip website that Frank said: ''This is my studio, this is my parking spot.''
Chris—who is still on probation for viciously assaulting on/off girlfriend Rihanna in 2009—is said to have attempted to shake Frank's hand, but sources close to the "Beautiful People" singer claim one of Frank's associates attacked Chris.
One of Chris' friends is then said to have hit Frank's friend in retaliation before Chris then pushed Frank away as he approached him and the pair started fighting.
The 25-year-old singer/songwriter has taken to his Twitter account to claim he was ''jumped by Chris'' and has suffered a hand injury which could hamper his performance at the Grammy Awards next month.
He wrote on Twitter: ''got jumped by chris and a couple guys. lol. i only wish everest was there.
''cut my finger now I can't play w two hands at the grammys."
Police arrived at the scene and spoke to Frank, but Chris was not there.
The officers have now cleared the scene without making any arrests and it is thought nobody wants to press charges.
In July 2012, Chris denied being homophobic about Frank—who came out as gay in a blog post last year—when asked his opinion about the "Pyramids" hitmaker.
ADVERTISEMENT - CONTINUE READING BELOW