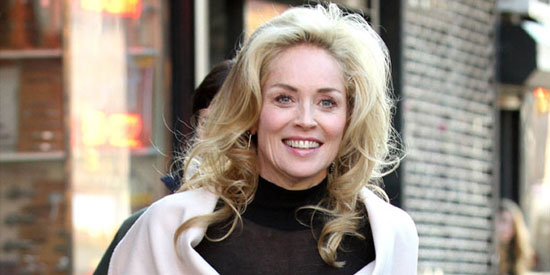 ---
Sharon Stone has split from her toy boy lover.
The 54-year-old Basic Instinct star has reportedly dumped her 27-year-old Argentinian model boyfriend Martin Mica after eight months together because they had nothing in common and she wants to focus on her raising her children.
A source close to the actress told Life & Style magazine that age had nothing to do with the breakup, saying: "It wasn't so much the age difference. They didn't share the same interests. Her passions are philanthropy, politics, activism—he wasn't into any of that.
"Sharon is busy. She has three sons and that keeps her hands full and still travels a lot for work."
Sharon—who has three sons, Roan, 12, Laird, seven, and Quinn, six—currently has seven movies in various stages of production or due for release, including Lovelace, in which she plays porn star Linda Lovelace's conservative mother alongside Amanda Seyfried.
The blonde beauty recently admitted she no longer cares about failing in her personal or professional life after she suffered a near-fatal brain haemorrhage in 2001, while she was still married to ex-husband Phil Bronstein.
She said: "You don't go through all I've been through and come back and go on with your career unless you're going to take some very big challenges. I feel OK and I can do it. I also don't care if I fail because what's failure? I failed at the biggest things there are in life. I failed in my health, I failed in my marriage, I failed in everything and I've picked myself up and gone on. I was really lucky not to die."
ADVERTISEMENT - CONTINUE READING BELOW