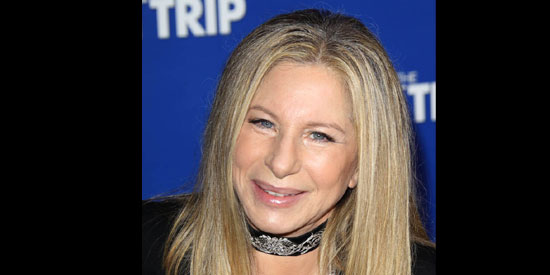 ---
Barbara Streisand is to perform at the Oscars next month.
The singer-and-actress last sang at the prestigious event in 1977, where she performed A Star Is Born and won an Academy Award for Best Original Song in "Evergreen."
Producers Craig Zadan and Neil Meron are "honored" the iconic star has agreed to take part in the 85th ceremony in Los Angeles on February 24.
In a statement on the official Oscars website, they wrote: "In an evening that celebrates the artistry of movies and music, how could the telecast be complete without Barbra Streisand? We are honored that she has agreed to do a very special performance on this year's Oscars, her first time singing on the show in 36 years."
Barbra won her first Best Actress statuette in 1968's Funny Girl and received a nomination for her lead performance in 1973's The Way We Were, while The Prince of Tides which she directed and produced was up for Best Picture at the 1991 ceremony.
She also received a nomination was for co-writing the original song for "I Finally Found Someone" from 1996's The Mirror Has Two Faces.
Singer/songwriters Norah Jones and Adele have also been confirmed to perform their Oscar-nominated tracks—with Norah singing "Everybody Needs a Best Friend" from host Seth MacFarlane's comedy Ted and Adele singing "Skyfall" from the James Bond film of the same name.