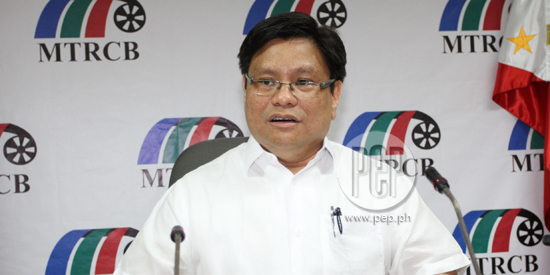 ---
The Movie and Television Review and Classification Board (MTRCB) orders ABS-CBN weekly variety show ASAP to undergo gender-sensitivity training on March 15.
This was the decision made by the MTRCB with regard to the February 24 episode of ASAP, wherein actress Anne Curtis did a "wet" production number for her 28th birthday celebration.
(CLICK HERE to read related article.)
The order was posted on the official account of the MTRCB on Twitter earlier, March 5.
Here are the Twitter posts of MTRCB (@MTRCBgov):
"MTRCB requires ASAP to undergo Gender-Sensitivity Training on 15 March 2013 over 24 February episode.
"MTRCB requires ABS-CBN to submit procedure for wardrobe decorum by 11 March 2013.
"MTRCB to require gender-sensitivity point persons from networks.
"MTRCB welcomes the cooperation of ABS-CBN management at today's gender-sensitivity inquiry on 24 February ASAP episode."
Meanwhile, in a news item published on ABS-CBN News website this afternoon, Mario Dumaual reported that ABS-CBN executives already presented the proper code of decorum for ASAP in a meeting with the MTRCB earlier.
They network executives also mentioned the issue of stylists, who will be part of the network code of decorum.
In a statement given by ABS-CBN head of Corporate Communications Bong Osorio, he assurance that the Kapamilya network, "will continue to cooperate with the MTRCB and ensure that its programs will be in accordance with the gender sensitivity guidelines of the board.
"ABS-CBN thanks the board for hearing its side of the issue as it gives its assurance to self-regulate."