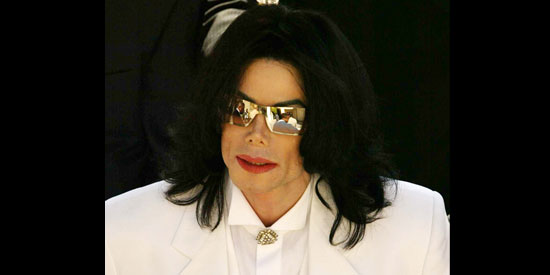 ---
Michael Jackson's body contained large amounts of Propofol along with other drugs when he died.
The late King of Pop died of acute Propofol intoxication in 2009 and a forensic toxicologist testifying during his family's $40 billion dollar negligence lawsuit against concert promoter AEG Live in Los Angeles on Monday (May 6) revealed the Propofol was an amount "consistent to major surgery with anaesthesia."
Michael—whose doctor Conrad Murray was found guilty of his manslaughter in a criminal trial—also tested positive for the anaesthetic Lidocaine and the sedatives Lorazepam, Midazolam and Diazepam, the New York Daily News reports.
When Michael Koskoff, a lawyer representing the Jackson family asked Dan Anderson of the Los Angeles County Coroner's office: "After you heard from investigators that Propofol was found in the home, what did you think?", he replied: "Propofol collected as evidence, it's highly unusual. It raises a red flag in my eyes as a toxicologist... It's very problematic if it's found outside the hospital setting."
However, he did not have alcohol, marijuana in his system.
Meanwhile, it was recently revealed Sharon Osbourne will be called to testify at the civil case after she revealed that she may have evidence to support Katherine's claims that the promoters, who were responsible for the 50-date London residency he was preparing for at the time of his death, were negligent in hiring Dr. Murray to supervise the "Thriller" singer's medical care.
The 60-year-old star said on her talk show last month: "There were certain people that worked at that company [AEG Live] that knew that Michael Jackson was not well and didn't care because it was business. And, at the end of the day, whether he performed or he didn't, they would still make money, and I've had conversations with certain people at that company who have said exactly that to me.
ADVERTISEMENT - CONTINUE READING BELOW
"If they would like me to go to court, the Jackson family, I will stand up and tell you who said that to me."