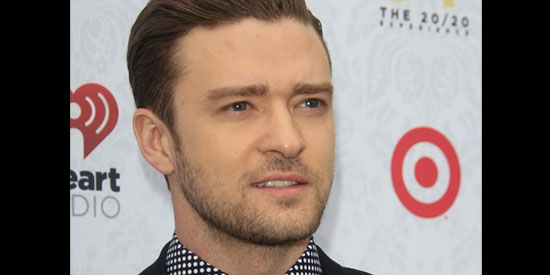 ---
Justin Timberlake's new music video will be shown on YouTube.
The "Mirrors" hitmaker music video for Tunnel Vision was deemed too racy for the video sharing site as its topless models performing a series of provocative dance moves conflicted with their strict no-nudity policy but Google has now made an exception due to its "artistic context."
A Google spokesperson told ABC News: "While our Guidelines generally prohibit nudity, we make exceptions when it is presented in an educational, documentary or artistic context, and take care to add appropriate warnings and age-restrictions."
However, users on the video sharing website will be presented with a explicit content warning that they must click on before playing the video as it features topless women writhing around on the floor with images of the 32-year-old singer projected onto their nude bodies.
Meanwhile, it was recently revealed Jay-Z uses the lyrics to Nirvana's
"Smells Like Teen Spirit" in new track "Holy Grail" which features Justin.
The hip-hop superstar was granted permission to use words written by the late grunge legend Kurt Cobain on his forthcoming album Magna Carta Holy Grail, by the star's widow Courtney Love.
However, Courtney admitted her decision to let Jay use Kurt's words may not be very popular with her daughter by the late star, Frances Bean Cobain.
She said: "I'm letting Jay-Z use lyrics - Frances would freak [if she knew about it]. Jay-Z's huge and we're friends. I mean we're not besties or anything."
ADVERTISEMENT - CONTINUE READING BELOW