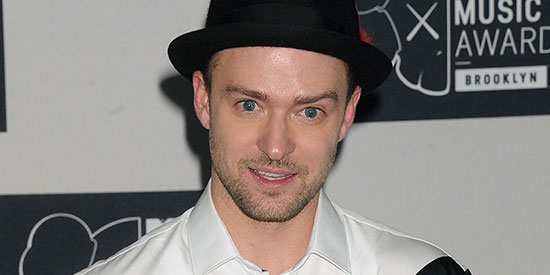 ---
Justin Timberlake has cleared the air with Kanye West.
The pair had previously clashed when the "Clique" hitmaker blasted the star's "Suit & Tie" collaboration with Jay Z, but they have discussed their differences and seem to be on much better terms.
Speaking to MTV News, Justin said: "It doesn't matter. It was one of them things where I love it, in a way, because at the end of the day it's just music.
"I love the record, I love 'Suit & Tie.' It reminds me of the music I grew up listening to.
"I respect his opinion because I think he's a genius. But I don't share that opinion. It's just not that big a deal."
The pair could even move on enough to work on a song together in the future, with Kanye suggesting it was the best way to get over their argument.
Justin added: "He said the exact perfect thing, which was, 'The best way I know how to do that is just for us to sit down and play music'... I love 'Ye... I feel like I understand what he's doing.
"I love 'Yeezus.' I love that album. I feel like I understand what he's doing. I think he's ahead... of a lot... all the time."