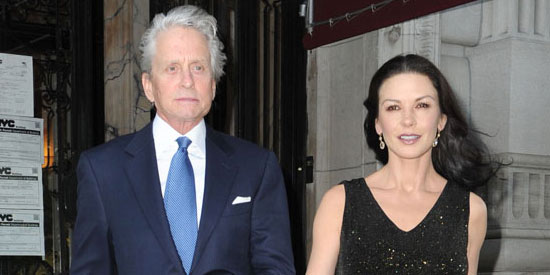 ---
Michael Douglas has denied there is a "crisis" in his marriage to Catherine Zeta-Jones.
The 68-year-old actor, who is currently promoting his new film Behind the Candelabra, insisted that his marriage is "fine" and they are simply having a "temporary separation."
Talking to the press at the premiere of his new film, he said: "I have a crisis at home? No... We, we are fine. My wife and I are, are fine."
The pair—who wed in 2000 in a lavish ceremony at Manhattan's Plaza Hotel in New York City—were last photographed together in April and are reportedly receiving counselling in an attempt to save their relationship.
Catherine appears to want to do all she can to make things work and maintain her 13-year marriage.
According to previous reports, the Red 2 star has admitted to friends she would do "everything in my power" to keep their family—which includes their children Dylan, 13, and Carys, 10—together.
It has also been said the couple are seeking help through counselling, which has been described as the star's "last throw of the dice."