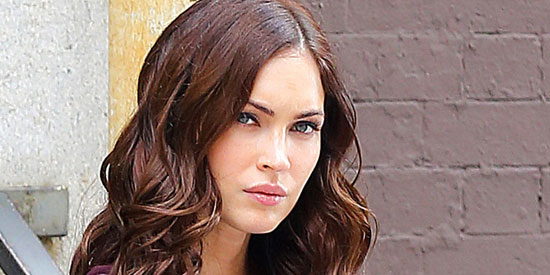 ---
Megan Fox and Brian Austin Green are expecting another baby boy.
The couple, whose first son, Noah, will celebrate his first birthday on September 27, are reportedly thrilled after doctors confirmed that the 27-year-old This Is 40 star is pregnant with another little boy.
A source told In Touch Weekly magazine that the brunette beauty and the Anger Management actor "found out earlier this month," adding: "They're both really excited!"
Former Beverly Hills 90210 star Brian recently admitted he has "no idea" how he and Megan will manage two babies.
He said: "I do whatever she asks for, and I say yes no matter what it may be! She's doing great.
"She did great the first time around, but I wouldn't wish the experience on anybody! I couldn't do it! I couldn't make a baby, it's unbelievable!"
But Brian admitted they're not sure how they'll juggle taking care of two babies, as well as his 11-year-old son Kassius from a previous relationship.
He said: "I have to say, we honestly have no idea, and we discuss it daily, and think, 'How are we going to do this?' I think we'll just see when it happens. People do it all the time."
He added: "I'm [just] hoping for a healthy baby."
Megan is currently filming Teenage Mutant Ninja Turtles and remained tight-lipped about her pregnancy until last month, so that it didn't interfere with her work.
The couple first started dating in 2004 and tied the knot in June 2010.
ADVERTISEMENT - CONTINUE READING BELOW