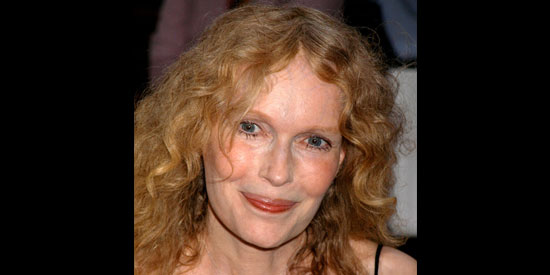 ---
Frank Sinatra's widow slammed claims that Mia Farrow fathered a child with the singer.
Mia shocked the world this week by telling Vanity Fair's November issue that her 25-year-old son, Ronan Farrow, was "possibly" fathered by her ex-husband Frank Sinatra, since she continued sleeping with him long after they separated.
However, Barbara Sinatra—who was married to the legendary crooner from 1976 until his death in 1998—has dismissed the allegation as a "phony deal."
The 85-year-old widow told Californian newspaper Desert Sun: "I can't hardly believe that. It's just a bunch of junk. There's always junk written—lies that aren't true."
Barbara added that if it were true, her late husband would have left something to Ronan in his will.
Mia was married to Sinatra for less than two years, between 1966 and 1968, but she insists they "never really split up."
The Rosemary's Baby actress has four biological and five adopted children from her marriages to composer Andre Previn and director Woody Allen, who was always thought to be Ronan's biological father.
Woody has also responded to Mia's claims, with his representative telling The Hollywood Reporter: "The article is so fictitious and extravagantly absurd that he is not going to comment."
Meanwhile, Ronan took a humorous approach to the situation, joking on Twitter: "Listen, we're all *possibly* Frank Sinatra's son."