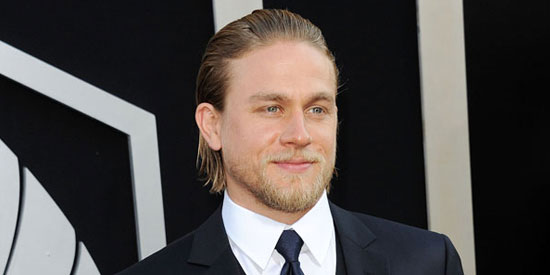 ---
Charlie Hunnam has dropped out of Fifty Shades of Grey.
The British actor, 33, was set to play bondage-loving billionaire Christian Grey in Sam Taylor-Johnson's upcoming adaptation of the erotic novel, but has decided he is too busy filming Sons of Anarchy to "adequately prepare" for the role.
Universal Studios issued the following statement to Deadline.com: "The filmmakers of Fifty Shades of Grey and Charlie Hunnam have agreed to find another male lead given Hunnam's immersive TV schedule which is not allowing him time to adequately prepare for the role of Christian Grey."
The first film in the trilogy was due to begin filming next month.
Charlie's decision to pull out of the movie will come as a surprise to fans, as he recently gushed about how excited he was to be cast in the blockbuster alongside Dakota Johnson.
He said: "As soon as we got in the room and started reading with Dakota, I knew that I definitely wanted to do it, because there was a tangible chemistry between us.
"It felt kind of exciting and fun and weird and compelling, and so that was it."
But Charlie also admitted that the movie's director, Sam, had a huge hand in getting him to take on the role and after speaking to her, he "felt really intrigued and excited about it."
It was previously revealed that Ryan Gosling, Robert Pattinson, and Shailene Woodley were among the high-profile stars to turn down roles in the controversial movie.