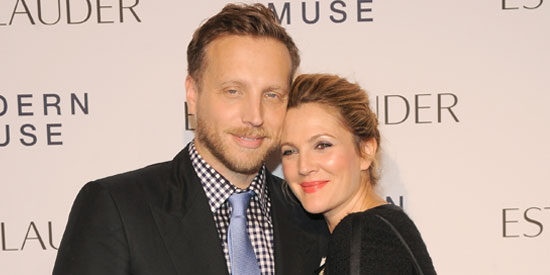 ---
Drew Barrymore feels "blessed" to be having another baby.
The 38-year-old actress and husband Will Kopelman are expecting their second child—a sibling for 13-month-old daughter Olive—and couldn't be happier about the forthcoming new addition to their family.
Drew said: "When I found out, I was overjoyed. It always feels so surreal, it's incredible.
"[I'm feeling] incredible, that 'Here we go again' feeling. And blessed. Blessed.
"You're so lucky to get to do it. It's such a miracle. I just felt really lucky."
And the couple are particularly happy with the news because they strongly felt they did not want Olive to be an only child.
Drew told People magazine: "Will is just thrilled—we both are—[because] we just wanted so badly for Olive to have a sibling. In some ways, it's really for her. So congratulations, Olive!"
And the Whip It actress isn't resisting her cravings for her favorite foods.
She said: "Oh my God, I'm eating everything! I can't get enough of Chinese food. It's all I want to eat!
"I'm feeling very, very happy. Happy and healthy—mentally and physically."
When she was expecting Olive, Drew refused to confirm her pregnancy publicly, but this time around she has done so, so she wouldn't be "stalked."
She explained: "Last time I never commented on it, and people just stalked me the entire time.
"So yes, it's happening, it's true. I tried to keep it a secret for as long as possible."
ADVERTISEMENT - CONTINUE READING BELOW