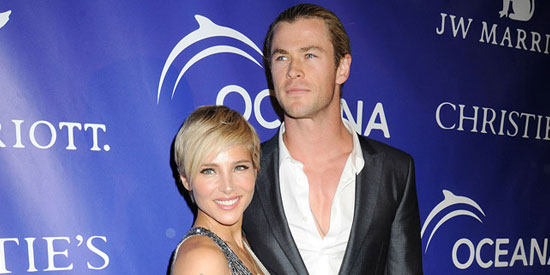 ---
Chris Hemsworth and his family were rescued off the coast of the Canary Islands when their catamaran ran into trouble yesterday, November 24.
The Thor: The Dark World star was with his pregnant wife Elsa Pataky and their 18-month-old daughter, India Rose, in the vessel when it ran aground off the coast off San Sebastian de La Gomera.
A lifeboat, a Civil Guard patrol boat and a helicopter were scrambled to help the hunk, his family, and five other passengers, and bring them all back to safer shores by boat.
Ambulances were on hand, but none of the party needed medical attention. It is unknown who was sailing the sea craft when the accident happened.
A source told MailOnline.com: "Nobody was hurt but any kind of rescue at sea is a scary event, especially for a pregnant woman with a young child."
Ironically, Chris was on the catamaran during a break from filming In The Heart of the Sea, about the sinking of a whaling ship in the Pacific in 1820.
The vessel was hired by the film's production company to take them to Playa de Santiago, off the north west coast of Africa, but they got into trouble close to San Sebastian, which is one of the smaller islands in the Spanish archipelago.
It is not yet known if any of the film's other stars—which include Cillian Murphy, Brendan Gleeson, and Benjamin Walker—were on board the catamaran at the time.