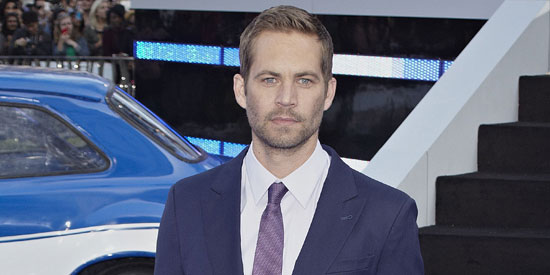 ---
Paul Walker has been laid to rest.
The Fast and Furious star's family, closest friends, and select co-stars gathered at the Forest Lawn Memorial Park Cemetery in the Hollywood Hills, Saturday, December 14 (U.S. time), where they said their final goodbyes to the actor.
Paul died alongside his friend Roger Rodas when their car crashed on November 30.
The 40-year-old star was cremated on Thursday, December 12, and his ashes were interred on Saturday in a non-denominational ceremony.
During the gathering, an American flag was folded into a triangle and displayed, then given to Paul's family.
A framed portrait of the star was also set on an easel.
The service had been organized by Paul's father, Paul Walker Sr., brothers Caleb and Cody Walker, and other family members.
Attended by around 40 people, it was deliberately kept small out of respect for Paul and to protect his distraught 15-year-old daughter, Meadow.
A further private gathering will now be held, but will also be a strictly-invitation-only affair for those closest to the actor.
A public memorial took place last Sunday, December 8, when thousands of fans went to the site in Santa Clarita, where Paul and Roger were killed when their car hit a post.
Many brought their own modified cars, which had been influenced by the Fast and Furious films.
Thousands of tributes have been paid to the late star, with one of the most moving coming from his co-star Vin Diesel.
Quoting Scottish poet Thomas Campbell, he said: "To live in the hearts we leave behind, is not to die."
He added: "Pablo, I wish you could see the world right now... and the profound impact your full life has had on it, on us... on me...
"I will always love you Brian, as the brother you were... on and off screen."
ADVERTISEMENT - CONTINUE READING BELOW