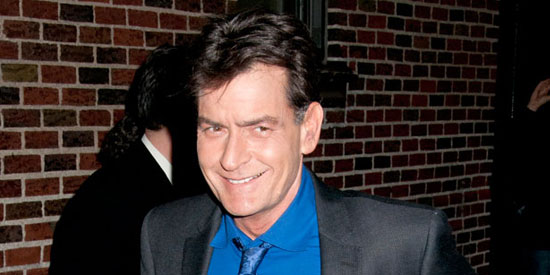 ---
Charlie Sheen has branded Denise Richards a "heartless hag."
The 48-year-old actor reportedly sent his ex-wife a series of nasty text messages, after she allegedly stopped him from seeing his daughters Sam, 9, and Lola, 8, over the Christmas holidays.
In the messages obtained by TMZ, he wrote: "lemme see if I got this straight; you won't even spring the girls for 30 mins, from the 10 mil house I gave you, (100 yds away) to come down and open the gifts their dad bought them before they leave??"
"I hope your stocking is bronze-age coal stuffed along with an assortment of 8x10's of yours so you can see how despicable and heartlessly ugly you and your fermented soul continue to be."
He added: "hash tag. hag shag."
Charlie also claims Denise had the "audacity" to ask him if she could borrow his private jet while she takes their children on a vacation over the festive season without him.
However, the 42-year-old model took to Twitter to ask her former spouse to stop airing their family troubles in public as this is damaging for their children.
She wrote: "@charliesheen U done ranting? keep it classy dude.Our kids don't need to be privy to this,U are welcome 2 spend xmas w/us Hope u still come."
Before adding: @charliesheen u were & are welcome 2 see them. I never asked 4 your plane. we love u. Please 4 our kids stop this...."
Charlie—who has maintained an amicable relationship with Denise until recently—also reportedly threatened to cut the blonde beauty's child support payments last week.