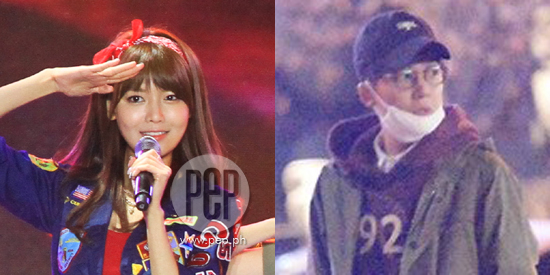 ---
Two days after the confirmation of dating rumors between YoonA and Lee Seung Gi, another member of the South Korean girl group Girls' Generation has been confirmed going out with an actor.
Girls' Generation's Choi SooYoung, 24, was seen with actor Jung Kyung Ho, 31, on a date.
Korean news agency Sports Seoul claims that the two have been seeing each other for a year, starting around the last days of Kyung Ho's military enlistment.
To back up their report, the news agency released photos of Soo Young and Kyung Ho on a date.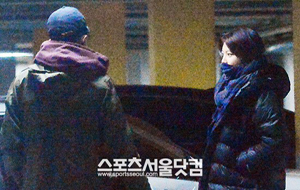 Courtesy of Sports Seoul
According to Sports Seoul's report, the couple were spotted at the Christmas eve party at SooYoung's house in Nonhyeon-dong, Seoul.
Before the party, Sports Seoul spotted Kyung Ho picking up a gift for SooYoung at a Chanel store in Apgujeong.
The Korean news agency also pointed out that the couple have been enjoying a few movie dates, trying to stay away from the public eye.
ADVERTISEMENT - CONTINUE READING BELOW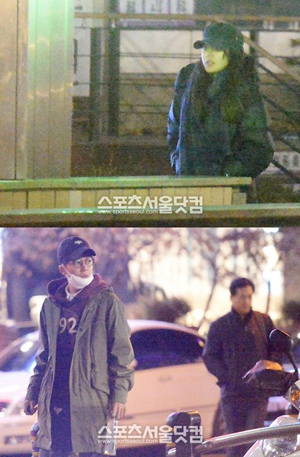 Courtesy of Sports Seoul
Rumors that the two have been dating made headlines February last year.
According to Allkpop.com, Women Sense magazine brought up the rumors again in October and wrote, as translated in English: "Jung Kyung Ho and Girls' Generation's Sooyoung have been dating for one year. His girlfriend is not a non-celebrity; it's Sooyoung."
Around the same time, Kyung Ho clarified the rumors in tvN's talks show Taxi and insisted that they are only churchmates.
As translated in Enlish, he said: "Rather than saying Sooyoung and I are close, we have a college sunbae-hoobae [senior-junior] relationship and attend the same church... I am just one of her church oppas."
Their talent agencies also confirmed that the two are indeed dating and expressed their support for their budding relationship.
Allkpop.com reported that SM Entertainment, SooYoung's talent agency, already gave its comments on several Korean media outlets:
ADVERTISEMENT - CONTINUE READING BELOW
"The dating rumors are true. While they were close as sunbae and hoobae last year, their relationship progressed into that of a couple... Please watch over them fondly."
Kyung Ho's representatives also released a statement:
"He and Sooyoung are dating.
"We are sorry that we did not respond truthfully in the two or so times the rumors were reported.
"At the time, when we asked Jung Kyung Ho, he had said that it wasn't true so we had responded that way before. We are sorry. We will reveal our official statement soon."
SooYoung has visited the Philippines back in January 2013 for the Dream Kpop Fantasy concert of Girls' Generation, held at the SM Mall of Asia Concert Grounds.
Kyung Ho might be familiar to a few Filipinos because he has graced the Philippine TV with TV5 airing his drama series Smile Honey in 2010.