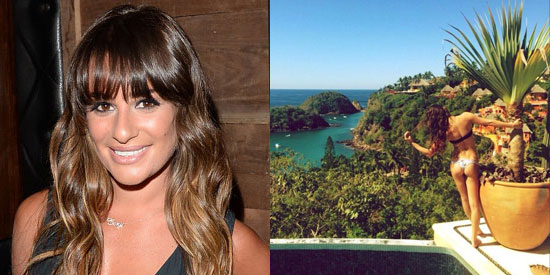 ---
Lea Michele is ready for 2014 after a refreshing break in Mexico.
The Glee star is working on forgetting the troubles of 2013—which saw the tragic death of her boyfriend and co-star Cory Monteith from an overdose in July—and is relaxing in Mexico with her friend Jonathan Groff.
Posting a sexy picture of herself wearing a thong bikini and grabbing hold of an exotic plant by a pool, Lea wrote: "What an amazing week in Mexico... New day. New year. #Bringit2014"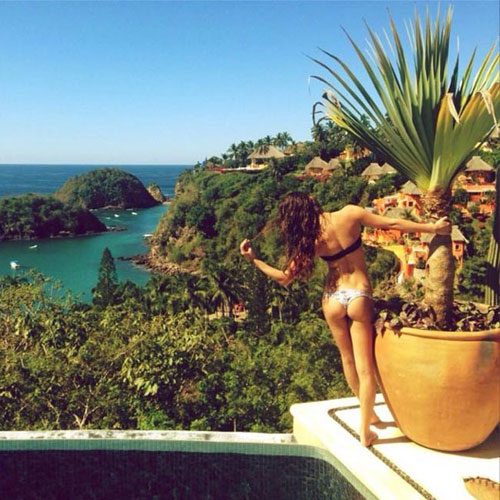 Next to another picture from the break, she added: "Mexico! Best vacation with my best friend... #BESTFRIENDS #MEXICO #FIESTA"

The holiday comes after Lea promised herself she'd have a relaxing Christmas after a busy few weeks in December promoting her debut single "Cannonball", including an appearance on the final of The X Factor USA.

She wrote on Twitter: "After an amazing past few weeks it's time to put my feet up recharge, relax and breathe in some fresh air."

ADVERTISEMENT - CONTINUE READING BELOW

Lea, 27, has also recently praised her parents for helping her to cope following Cory's tragic passing and insisted she is determined to live life to the full.

She said: "I really feel like I'm still trying to figure out all of this.

"It's been only a few months, but my mum has experienced a lot of loss in her life and she told me at one point, there is an empowerment that comes with grief—at some point you find it.

"It's very hard but you will find it, and I think at a certain point you can choose to sort of fall from this or you can choose to rise.

"And that's what I'm just trying to do my best for him, because I know that that's what he would have wanted."

She added that she hopes to "make something positive for where I go in the rest of my life."

SHARE THIS STORY Lea Michele ready for 2014

" data-url="https://www.pep.ph/news/41809/lea-michele-ready-for-2014" data-desc="Lea Michele is relaxing in Mexico with her friend Jonathan Groff." data-image="https://contents.pep.ph/images2/news/8e316a34b.jpg">