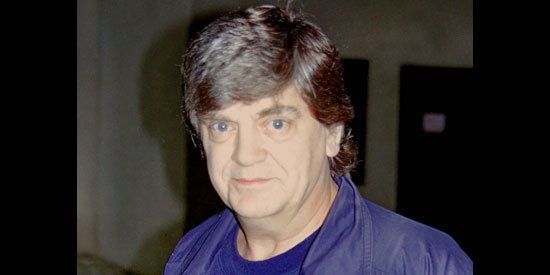 ---
Don Everly has paid tribute to his late brother, Phil.

Phil Everly passed away Friday, January 3, aged 74, from chronic obstructive pulmonary disease.
Sibling and The Everly Brothers bandmate Don Everly says Phil will be sorely missed.
Don, 76, told People.com: "I loved my brother very much. I always thought I'd be the one to go first.
"I was listening to one of my favorite songs that Phil wrote and had an extreme emotional moment just before I got the news of his passing. I took that as a special spiritual message from Phil saying good-bye."
The brothers rose to fame as a duo in the 1950s and had hits with tracks including "Crying in the Rain," "Bye Bye Love," "All I Have To Do Is Dream," and "Walk Right Back."
They were counted as an influence on acts including The Beatles and The Beach Boys.
The pair split over creative differences in 1973 but reunited in 1983 and were one of the initial ten acts to be entered into the Rock 'n' Roll Hall of Fame during its inaugural year in 1986.
The brothers released their last studio album in 1988, but continued to tour and work with other musicians into the '90s.
Don added: "Our love was and will always be deeper than any earthly differences we might have had.
"The world might be mourning an Everly Brother but I'm mourning my brother Phil Everly.
"My wife Adela and I are touched by all the tributes we're seeing for Phil and we thank you for allowing us to grieve in private at this incredibly difficult time."
ADVERTISEMENT - CONTINUE READING BELOW