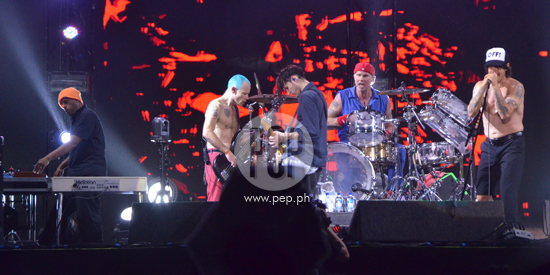 ---
Anthony Kiedis and his Red Hot Chili Peppers band came, they saw, and conquered.
The American rock band gave a rousing finale to the two-day 7107 International Music Festival Sunday night, February 23, at the Global Gateway Logistics City Clark in Pampanga.
The Red Hot Chili Peppers lit up the stage at exactly 11 o'clock p.m. and the crowd went wild.
Vocalist Anthony Kiedis opened the concert with the band's 2002 single "Can't Stop" and went on and on for over an hour, sending the crowd in spasmic euphoria.
The open field reverberated with music and cheers as the fans sang and rocked the night away like there was no tomorrow.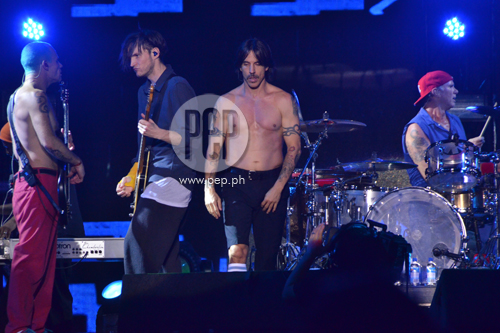 The band's repertoire mixed nostalgic songs from the 1990s and their early 2000 hits.
Everyone sang along with their most loved songs "Dani California," "Californication," "Under the Bridge," "Snow" and "Otherside."
Anthony appeared on stage wearing a white shirt.
The 52-year old vocalist proceeded to stun the fans in the middle of the setwhen he took off his shirt and flaunted his six-pack abs.
The Red Hot Chili Peppers ended their hour-and-a-half show with their 1991 hit "Give it Away."
The other performers in the two-day concert were the electronic music duo Empire of the Sun from Australia. The Australian electronic pop act performed before the Red Hot Chili Peppers.
Luke Steele and Nick Littlemore pumped up the party with visual effects while singing "Walking on A Dream" and "Alive."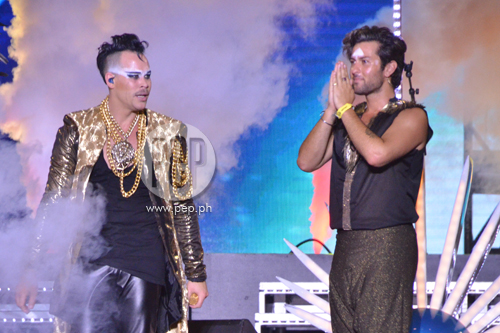 The hip-hoppers in the crowd raved as Kendrick Lamar performed his hits, "A.D.H.D," "Swimming Pools (Drank)," and "Poetic Justice."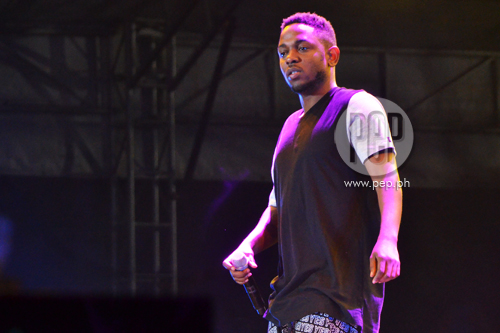 The avid fans of local artists also thrilled to the performances of Itchyworms, Rocksteddy, Radio Active Sago Project, Abra and Loonie, and Up Dharma Down earlier that day.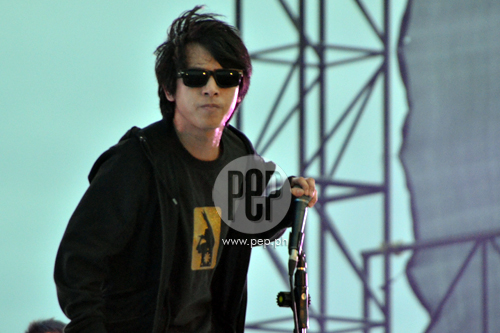 Among the local bands, Up Dharma Down drew the largest crowd at the festival. Armi Millare serenaded the crowd with her band's hits, "Oo" and "Tadhana."
ADVERTISEMENT - CONTINUE READING BELOW
The two-day 7107 International Music Festival accomplished what it set out to do, which was to gather big musicians of different genres in one concert.