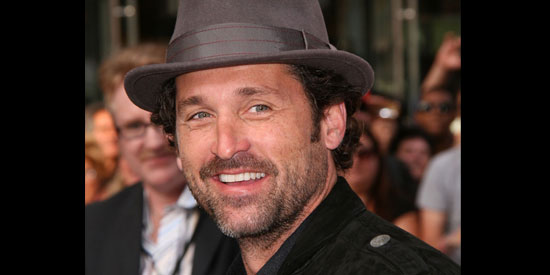 ---
Patrick Dempsey is mourning the death of his mother.
The Grey's Anatomy star was by Amanda Dempsey's side when she passed away on Monday, March 24, following a long battle with ovarian cancer, according to PEOPLE.com.
The 48-year-old actor was inspired by his mother, who fought multiple occurrences of the disease since 1997, and partnered with her treatment facility, the Central Maine Medical Center, to found The Patrick Dempsey Center for Cancer Hope & Healing in his native Lewiston, Maine with his sisters, Mary and Alicia, in 2008.
He said at the time: "For a family to get a cancer diagnosis is devastating, and all the information out there can be overwhelming. I talked to my sister[s] about a place where people could go for all this type of information and help. Knowledge is power."
The center "provides free cancer support, education and integrative medicine services to anyone impacted by cancer, regardless of where treatment is received" and has raised more than $5 million to date.
Peter Chalke, President and CEO of Central Maine Healthcare, said in a press release: "The entire Central Maine Medical family mourns the passing of Amanda Dempsey.
"Amanda Dempsey was both a great lady and a determined fighter who displayed tremendous courage, class and grace during her long battle with cancer... We will miss Amanda deeply, but we were all blessed by knowing her and being inspired by her life story."