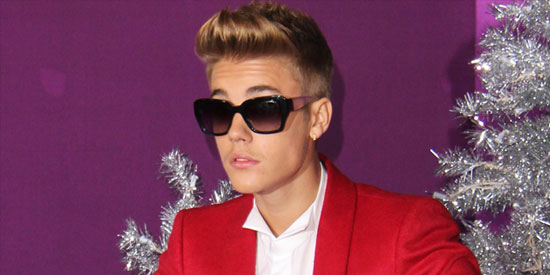 ---
Justin Bieber wants to be the "man his mother raised."
The 20-year-old singer has spoken out to defend himself over allegations he tried to take a woman's cell phone because she tried to take a photograph of him while playing mini-golf.
Justin insists the "truth" will be out and adsmits that he sometimes struggles to "take the high road" while constantly being judged and "harassed" in public.
Alongside a screengrab of a TMZ report stating an employee at Sherman Oaks Castle Park insisted he never tried to rob anyone, Justin tweeted: "It is hard to defend myself and my privacy every moment of the day. Then to see rumors. The truth will set u free."
He then continued: "My mom raised me to be kind to others. I get judged, harassed, and I try to take the high road. Sometimes it isn't easy. But we keep trying...
"I will continue to be the man my mother raised. I love people and I will try to be kind even when things are not fair. Don't believe rumors..."
ADVERTISEMENT - CONTINUE READING BELOW
The "Believe" hitmaker went on to thank fans for their support and insisted he was trying not to let the allegations upset him.
He added: "Thanks for those who stick by me and those that help me grow everyday. I love you.
"Off to have fun and smile with friends. I'm human. I feel. I hurt. But I got thick skin too. I can handle it. I love you."
And he then suggested he was looking to the future, tweeting: "What is to come" alongside a link to an interview with L.A. Reid hinting at a future project with the "Beauty and a Beat" star.
It had been reported that Justin demanded to see the alleged victim's phone so he could delete pictures he believed she had taken of him, but when she refused, he grabbed it from her bag.
She began "wrestling" with the star for the phone and although he allegedly "ripped it out of her hands" he wasn't able to access the pictures because the phone was locked.
ADVERTISEMENT - CONTINUE READING BELOW
Justin then demanded she unlock it and she proved she hadn't taken any photographs, before the star "screamed" at her and upset her 13-year-old daughter.
Following the incident, the woman filed a complaint with the LAPD, who have not yet spoken to the singer.