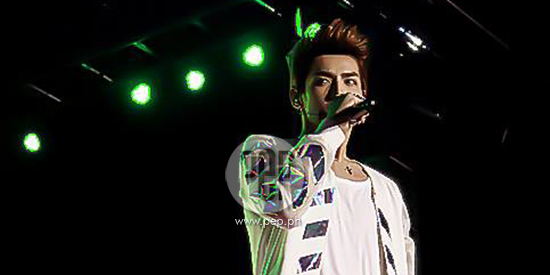 ---
EXO's Kris—or Wu Yifan—has been confirmed to have filed a lawsuit against SM Entertainment demanding for his withdrawal from his exclusive contract.
Rumors have been circulating since early quarter of 2013 that Kris already wants to leave his group before they even promoted their first studio album, XOXO (Kiss & Hug).
Chinese media site Sina earlier reported that Kris formally requested the Seoul Central District Court to nullify his exclusive contract with SM Entertainment.
SM Entertainment, on the other hand, confirmed through TV Daily that Kris did file a lawsuit for termination of his contract.
As translated in English, "We currently are working determining the facts regarding Kris's lawsuit requesting for the termination of his contract.
"Although we are taken aback with the unexpected news, we will make every effort for EXO's activities to go smoothly."
The South Korean media outlet also links Kris's lawsuit to Hangeng, former member of Super Junior, who also filed a lawsuit against SM Entertainment to nullify his contract with the agency.
Enews 24 reported that Hankyul, the law firm which represented Hangeng in his lawsuit against SM Entertainment, will be handling the case. Atty. Cho Bum Suk will be representing Kris personally.
Cho Bum Suk also confirmed the news with the Korean media outlet via telephone.
He said, as translated in English: "It's true that Kris has filed a lawsuit today against SM Entertainment to withdraw from his contract."
The law firm also told the Korean press that they will handle the case quietly and won't be entertaining any interviews from the press about the case.
ADVERTISEMENT - CONTINUE READING BELOW
Reasons why Kris decided to file the lawsuit against SM Entertainment is yet to be confirmed.
The hashtags #WeBeliveInYouKris and "Leaving EXO" have become trending topics worldwide.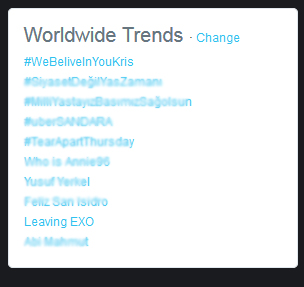 Meanwhile, SM Entertainment's stock price has dropped by 5.82% a few hours after the news about Kris's lawsuit broke out.
Meanwhile, EXO's Sehun posted a mysterious image on Instagram which seems like his response to the issue.
Blog site Koreaboo has also noted that rumors are circulating about EXO's Chanyeol, Sehun, and Tao unfollowing Kris on Instagram.
Currently, EXO is promoting their second mini-album Overdose.
Kris joined SM Entertainment in 2007 as a trainee during their Global Audition in Guangzhou, China.
In 2011, Kris was launched in EXO and as the leader of their Chinese sub-unit EXO-M.
Aside from Kris and Hangeng, former members of TVXQ—Hero Jaejoong, Micky Yoochun, and Xiah Junsu—withdrew from their group and has won their lawsuit due to unfair contract against SM Entertainment.
ADVERTISEMENT - CONTINUE READING BELOW