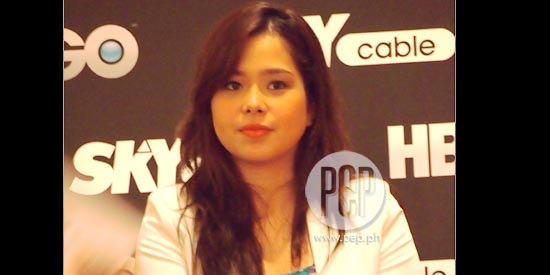 ---
"I was punched on the head several times by an intoxicated man," says 25-year old actress Saab Magalona in her blog (www.spellsaab.com) about being attacked by a drunk guy at a private party she was in last Saturday, May 31, in Capitol Commons, Pasig City.
In a report by Pia Guanio in 24 Oras's "Chika Minute", it was confirmed that Saab was beaten by a drunk guy, who is apparently a gatecrasher at the party organized by musician Ely Buendia.
The gatecrashers reportedly started a commotion at the party and Saab was one of those who stopped the fight. Unfortunately, she was punched on the head.
Saab immediately filed a complaint and medico-legal at Barangay Kapitolyo.
It took a while before Saab broke her silence regarding this incident until her tweet yesterday, June 3:
I do not and will not tolerate violence especially against women.

— Saab Magalona (@saabmagalona) June 3, 2014
Followed by this tweet:
Thanks for all the tweets, I am feeling better now - our lawyers are on it!

— Saab Magalona (@saabmagalona) June 3, 2014
Later that day, the daughter of the late Francis Magalona posted a short statement in her blog about what happened.
"I do not wish to downplay nor overplay the events that happened so I will only tell you this: yes, I was punched on the head several times by an intoxicated man.
"The unruly gatecrasher was part of a group of uninvited guests to an intimate and private birthday celebration. The celebrant and other guests were also attacked but fortunately a medical evaluation showed no major and permanent damage physically.
"Despite the emotional trauma this has caused, I refuse to allow this incident to scar me. Instead, rest assured I will fight against violence — especially violence against women. Our lawyers are on the case and I hope we can prevent these people from doing further harm to myself and others.
ADVERTISEMENT - CONTINUE READING BELOW
"I'd like to keep the details under wraps and let the justice system do its thing (hopefully). For now, I'd like to go back to my daily routine! Again, thank you for all your love and support!
"I LOVE YOU!<3"
Saab is the sister of TV personalities Maxene and Elmo Magalona.