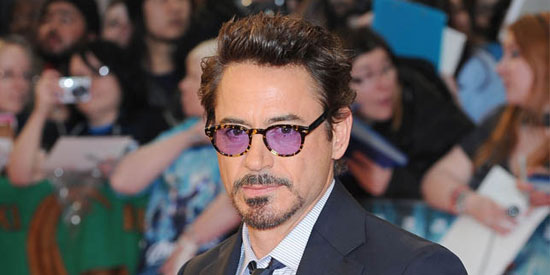 ---
Robert Downey Jr.'s son was arrested Sunday, June 29.
The Iron Man 3 actor's oldest child Indio, 20, was arrested in West Hollywood when police noticed he was smoking something out of a pipe in a vehicle he was passenger in.
After a Los Angeles County Sheriff's deputy pulled the car over, they allegedly found cocaine in Indio's possession.
Indio—whose mother is the actor's ex-wife Deborah Falconer—was booked for possession of cocaine and released from jail just after midnight after posting $10,000 bail.
Robert released a statement following his son's recent arrest.
The actor—who has famously battled with addiction in the past and was arrested numerous times in the 1990s on drug-related charges—believes his oldest child "likely inherited" his weakness for substance abuse, but will hopefully overcome his issues.
Robert, 49, told Us Magazine: "Unfortunately there's a genetic component to addiction and Indio has likely inherited it.
"There is a lot of family support and understanding, and we're all determined to rally behind him and help him become the man he's capable of being.
"We're grateful to the Sheriff's department for their intervention, and believe Indio can be another recovery success story instead of a cautionary tale."
This isn't the first time Indio has found himself caught up in drugs as he was reportedly admitted to a rehab facility last October for prescription pill abuse.
However, his mother Deborah Falconer—who was married to Robert from 1992 until 2004—told the National Enquirer magazine at the time that her son "was not addicted" and was "taking one pill a day."
ADVERTISEMENT - CONTINUE READING BELOW