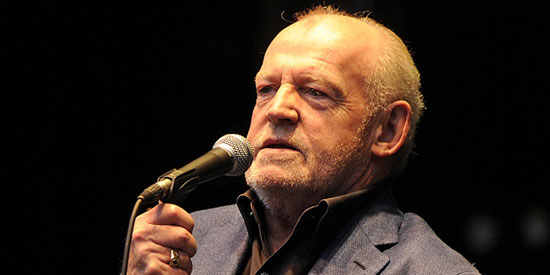 ---
Joe Cocker has died.
The legendary singer-songwriter, best known for his cover version of the Beatles' hit "With A Little Help From My Friends", which became the theme song for The Wonder Years, has passed away aged 70 at his home in Colorado after battling lung cancer.
The "You Are So Beautiful" hitmaker's agent Barrie Marshall confirmed the news of his death Monday night, December 22, and praised him for being "simply unique."
In a statement to BBC News, he added: "It will be impossible to fill the space he leaves in our hearts. He was without the doubt the greatest rock/soul voice ever to come out of Britain—and remained the same man throughout his life.
"Hugely talented, a true star, but a kind and humble man who loved to perform. Anyone who ever saw him live will never forget him."
Cocker had been battling lung disease for some time, according to the Yorkshire Post.
The Sheffield-born star, who was one of only a few artists that played at the original Woodstock festival in 1969 and the one in 1994, began his career as a pub singer before he was propelled to stardom when his version of "With A Little Help from My Friends" reached number one in the UK in 1968.
He received several prestigious awards during his career, including a Grammy in 1983 and an Oscar for Best Original Song for his duet with Jennifer Warnes, "Up Where We Belong".
The singer also received an OBE at Buckingham Palace for his services to music in 2007.
ADVERTISEMENT - CONTINUE READING BELOW
Billy Joel stated that Cocker "was not very well right now" while performing at Madison Square Garden last September, and asked that he be inducted into the Rock and Roll Hall of Fame.