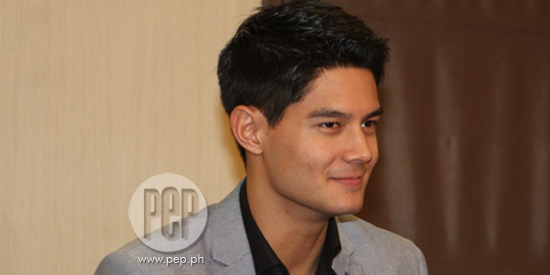 ---
Daniel Matsunaga's Christmas wish is for the "whole family to be together and happy."
As his dad had arrived from Brazil in the first week of December, "Christmas is gonna be amazing, New Year also!"
His younger brother, Guilherme, is he coming too?
"Not sure yet kasi he is studying pa, still trying to bring him before Christmas."
PINOY CHRISTMAS. This is the second time the Matsunagas will be spending a Filipino Christmas, but for Daniel, "if ever, first time as a Filipino citizen."
What is it like, their Filipino Christmas celebration?
"We will spend it with my Filipino family.
"'Di ba, my sister is married to a Filipino?" he said in reference to his sister Vanessa and her photographer husband, Jun Sunga.
"So we're planning to spend Christmas with everybody together.
"My Filipino family, my Brazilian family, you know, happy."
He declared this is one of his best Christmas yet, "…my whole family together spending Christmas here in the Philippines with me.
"It's been a while already."
His Christmas wish is for everybody "to remember God especially because a lot of people just want to have fun and everything."
He also reminded that Christmas day is "His date."
And then, "I wish everybody all the best and that they enjoy Christmas with their families."