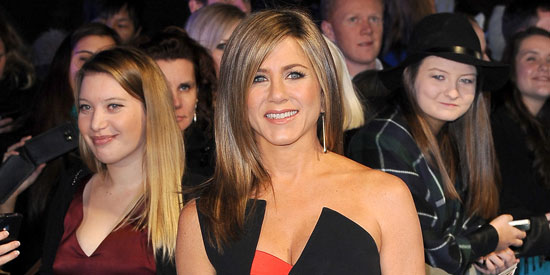 ---
Jennifer Aniston, Timothy Spall, and The Lego Movie were among the surprise snubs from the Academy Award nominations this year.
The animated film's title began trending on Twitter just minutes after the Oscar nods were announced early morning of Thursday, January 15 (U.S. time), after it emerged that the motion picture—which featured the voices of Liam Neeson, Will Ferrell, and Chris Pratt—had missed out on a nomination in the Animated Feature Film category.
The movie's director Phil Lord took the snub in good grace by jokingly taking to Twitter to post a picture of an Oscar made of Lego, but some of the movie's fans were clearly not in any mood to joke around and took to social media sites to vent their frustration at the film being rejected.
poniewozik wrote: "In honor of THE LEGO MOVIE, am going to buy HOW TO TRAIN YOUR DRAGON 2 on Blu-Ray and destroy it with a hammer."
AutumnSkye13 tweeted: "The Oscars snubbing The Lego Movie is why I have trust issues. Out of touch elitists."
cmaka wrote: "I generally don't care about the Oscars, but how did The LEGO Movie not get nominated for Best Animated Movie?"
THATkrazGUY said: "The LEGO Movie not being nominated is easily the worst thing so far in 2015."
Ahead of the nominations being announced, The Lego Movie was a huge 1/4 favorite to triumph in the Animated Feature Film category, which saw nods for Big Hero 6, Boxtrolls, How To Train Your Dragon 2, Song of the Sea, and Tale of Princess Kaguya instead.
But real-life actors and actresses also missed out on Oscars nods, including Jennifer Aniston in the Best Actress category for her role in drama movie Cake, in which she plays a woman who becomes addicted to painkillers and becomes obsessed with the suicide of a female in her chronic pain support group.
ADVERTISEMENT - CONTINUE READING BELOW
Jennifer—who lost out to Marion Cotillard, Felicity Jones, Julianne Moore, Rosamund Pike, and Reese Witherspoon—had said she wasn't going to wake up especially to hear the nominations for fear of disappointment.
She told E!: "I'm not going to torture myself. My phone rang yesterday at five o'clock in the morning and I was like, 'What's happening? Who's dead or B, is today Thursday?'
"I'll be in bed. I'll be in bed with my beloved and my dogs dreaming wild little dreams."
Several big names also missed out on Best Actor nominations including Ralph Fiennes, despite him picking up a BAFTA nomination just last week for his portrayal of concierge Monsieur Gustave H in The Grand Budapest Hotel, which received the joint most Oscar nods with Birdman, both picking up nine.
Timothy Spall was also snubbed for his titular role as an eccentric painter in Mr. Turner, which is up for four awards, while David Oyelowo was snubbed for a Best Actor nod for his portrayal of Martin Luther King Jr. in Selma.
The pair both lost out to Steve Carell, Benedict Cumberbatch, Michael Keaton, Eddie Redmayne, and Bradley Cooper, who has become the latest actor since Russell Crowe in 2000-2002 to be Oscar-nominated three years in a row.
But David wasn't the only member of the Selma team to miss out on a nod as director Ava DuVernay wasn't nominated either, with Richard Linklater, Alejandro Gonzalez Iñárritu, Wes Anderson, Morten Tyldum, and Bennett Miller all preferred in the Directing category.
There was also further disappointment for Clint Eastwood (American Sniper) and Gone Girl helmer David Fincher in the director section.
Foxcatcher's Steve Carell will have been delighted with his nomination in the Best Actor category, but the film failed to win a nod for Best Picture.
ADVERTISEMENT - CONTINUE READING BELOW
Into the Woods also missed out in the same category, but Meryl Streep's portrayal of The Witch in the fantasy film ensured she extended her record as the most Oscar-nominated actress ever with a career total of 19 nods.