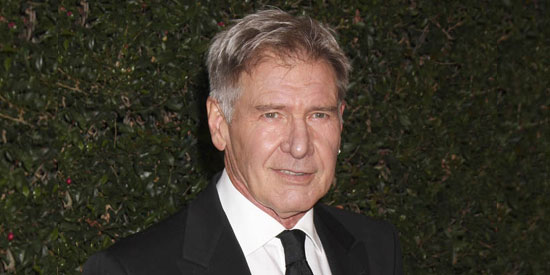 ---
Harrison Ford has reportedly been seriously injured after a plane he was piloting crashed on Thursday afternoon, March 5.
The 72-year-old actor is believed to be in a critical condition after he suffered multiple wounds to his head when the two-seater plane smashed into Penmar Golf Course in Venice, Los Angeles.
Howard Tabe, an employee at the golf course, told NBC: "There was blood all over his face... Two very fine doctors were treating him, taking good care of him. I helped put a blanket under his hip."
The vintage World War II training plane nose dived into the grass shortly after takeoff from the Santa Monica Airport, according to Ian Gregor of the Federal Aviation Administration.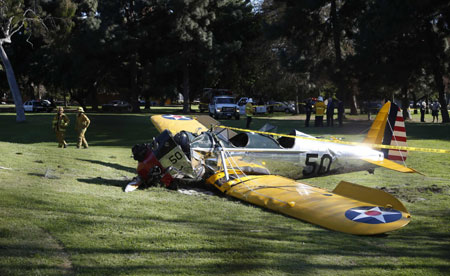 It is thought Harrison, who got his pilot's licence 19 years ago, was flying solo and it's not yet known what caused the crash.
The Star Wars actor owns approximately 11 private planes in Los Angeles and is an avid flyer, but this isn't the first time he's been involved in a bad smash up as he also crashed a Bell chopper in 1999 while flying in Santa Clara, California.
ADVERTISEMENT - CONTINUE READING BELOW
He told National Geographic in 2008 about the incident: "Well, there was a mechanical failure while we were practicing power recovery autorotations. It was more or less a hard landing.
"Luckily, I was with another aviation professional and neither of us was hurt—and both of us are still flying."