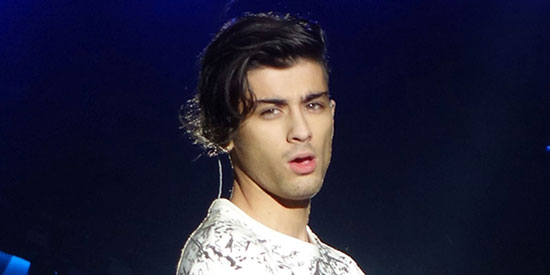 ---
Zayn Malik only stayed with One Direction for the sake of "other people's happiness."
The 22-year-old singer, who announced he'd quit the band, revealed he has wanted to walk away from the spotlight for some time.
He explained: "You know, I did try to do something that I wasn't happy doing for a while, for the sake of maybe other people's happiness.
"And that was mainly the fans. And I only ever tried to do it for the fans, and it was only ever for them.
"And basically, I'm only upset [because] I feel like I may have let them down in some sort of way.
"That's the main thing that I don't want to happen.
"It's not that I've turned my back on them or anything, it's just that I just can't do that anymore because it's not real to me."
Zayn also denied claims there has been tension within the band—which also includes Harry Styles, Liam Payne, Louis Tomlinson, and Niall Horan—and predicted they will continue making music together for some time to come.
He told The Sun newspaper: "They still want to do it for a while, so they're going to carry on doing what they want to do.
"And I think they're going to do ok for a while, do you know what I mean?
"I think they're going to be cool."
What's more, Zayn said he's pleased to have left the band in such harmonious circumstances.
He reflected: "That's why it's been really good for me, because I feel it's been a bit different to when other bands have broken up or when a member's left or whatever.
ADVERTISEMENT - CONTINUE READING BELOW
"My band has been really supportive. They've been really cool about it.
"And they understand that, you know, it's not real to me anymore."