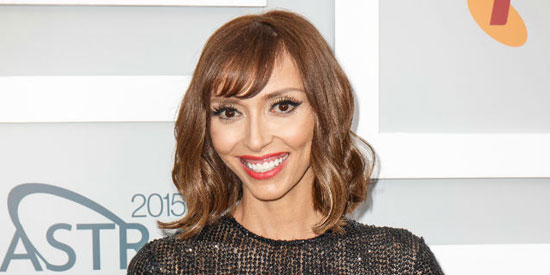 ---
Giuliana Rancic claims her ex-boyfriend Jerry O'Connell cheated on her with Geri Halliwell.
The Fashion Police panelist made the shocking revelation in her new tell-all book, with the incident dating back to between 2003 and 2004 when the star dated the Sliders actor.
In an excerpt from "Going Off Script" in New York Post's Page Six column, she wrote: "I was being two-timed for one of the lesser Spices?"
Recalling the moment she confronted the star about his adulterous behavior, she said he didn't even seem too bothered and dismissed it as a mistake.
Guiliana claims Jerry said: "'Yeah, I know. I'm so sorry. I don't know what happened.'
"He had as much emotion as the customer-service representative who tells you your bags missed the flight."
After taking him back, the TV personality admitted the 41-year-old star left her following another affair with X-Men actress Rebecca Romijn, who he married in 2007, and who he met at Maxim's 100 Hottest Women party in 2004.
Giuliana wrote: "Little did I know he was in the VIP area, talking up Rebecca. As a prelude to feeling up Rebecca."
Meanwhile, the 40-year-old beauty recently landed herself in controversy at the Oscars when she joked Disney star Zendaya's hair would smell of "patchouli" or "weed"; comments which she insisted were not racist slurs.
Speaking to People magazine, she said: "I made [the joke] as a reference to the hippie culture. It was a bohemian-chic reference, not about race, nor would it ever be.
"It was horrifying to have my name in a headline with words I have never been associated with in my life."
ADVERTISEMENT - CONTINUE READING BELOW