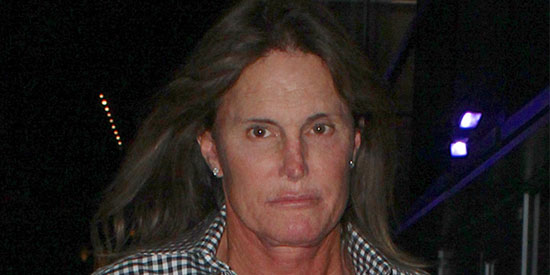 ---
Since Bruce Jenner's interview with Diane Sawyer has aired, his family has taken to social media to show their support for the star.
His former wife Kris Jenner, who was married to the former Olympian from 1991 until 2015, wrote: "Not only was I able to call him my husband for 25 years and father of my children, I am now able to call him my hero."
His daughter Kylie, 17, added: "Understandingly, this has been very hard for me. You will hear what I have to say when I'm ready to but this isn't about me. I'm so proud of you, Dad. You are so brave. My beautiful Hero."
Following the broadcast, Kylie tweeted: "Woke up still in awe... I've never been more proud of you, Dad!!!!!!"
While Kendall, 19, simply wrote: "I love you... so very proud of you, my hero"
Bruce's stepdaughters Kourtney and Khloe Kardashian also shared their views, with the 36-year-old television personality writing: "Couldn't be a more proud daughter. With courage and bravery, let's change the world. I am honored to stand by Bruce's side and support him."
Kourtney also tweeted: "Elated by the overwhelming support for Bruce's bravery&courage to be himself. Woke up with a smile on my face knowing this will change lives."
While the youngest of the Kardashian sisters said, "Worlds Greatest Athlete, before retweeting a message from Lady Gaga which said, "BruceJennerABC Now that is bravery."
KRIS APOLOGIZES. Meanwhile, Kris Humphries has apologized for a tweet he sent regarding Bruce's gender transition.
The 30-year-old star posted on Twitter: "Man, I'm glad I got out when I did. #Gottadoyou"
ADVERTISEMENT - CONTINUE READING BELOW
Subsequently, the basketball player, who was married to Kim Kardashian from 2011 until 2013, was subjected to a torrent of abuse from online users, many of whom accused him of being insensitive and ignorant.
However, Kris has since insisted that was never his intention and his original tweet was badly misinterpreted.
He said: "I have and always will support Bruce hence #Gottadoyou. Now recognize I was too vague and sincerely apologize for the way this came across."
The Washington Wizards player added: "#FullySupportBruce"