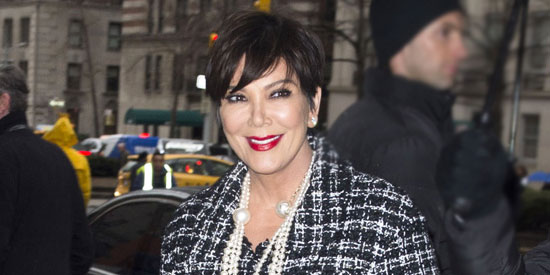 ---
Kris Jenner feels "like Bruce died."
The 59-year-old reality TV star gave an emotional confession during the second part of the "About Bruce" episode of Keeping Up With the Kardashians on Monday night, May 18, in which she said she needs time to "mourn this person" as her ex-husband Bruce Jenner transitions to a woman.
She said: "I wake up in the morning and I realize 'Oh my God this is really happening.'
"I have to mourn this person I was with for all these years, I thought I was going to grow old with this person and they drastically change over the course of a few years.
"I have to mourn Bruce, I am confused what is happening to Bruce because I miss Bruce, I will never be able to have Bruce, I will just have my memories.
"I feel like you've died, like Bruce died and it's really hard for me to wrap my head around."
ADVERTISEMENT - CONTINUE READING BELOW
Meanwhile, Kim Kardashian took to Twitter during the episode to admit she found the emotional scenes difficult to watch.
She tweeted: "When my mom & Bruce cry I cry."
However, the raven-haired beauty saw the funny side of aspects of the show, as she laughed when the episode showed Bruce taking clothes out of her closet for himself.
She wrote: "Bruce & I in the closet is so funny! He stole my outfit!!!!!!!"
However, her siblings were less vocal on social media during the special episode, with half-sisters Kendall and Kylie Jenner each just posting images of their father on Instagram, while Kris posted a series of images of the family along with the hashtag "#familylove"