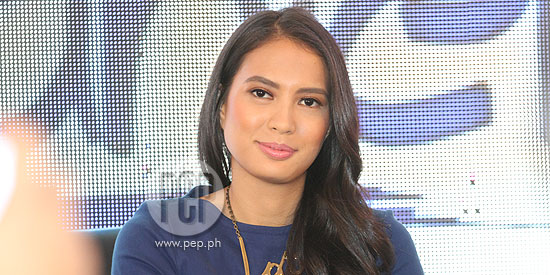 ---
Isabelle Daza found herself in an embarrassing incident involving her photo-op moment in front of an automated teller machine (ATM) of a bank that she's endorsing.
On her Instagram post last Monday, May 18, the model-actress revealed that she was accosted by the security guard after she had her photo taken in front of an ATM without a valid reason.
Isabelle did not specify any bank's prohibition, but she surmised it had to do with the security protocol.
"So the lobby guard totally scolded me for taking this photo!
"Apparently we're not allowed to take photos of the ATM.
"Whoops, I didn't know," said Isabelle in the caption of her Instagram post.
Isabelle also admitted that she tried to ease her way out of the sticky situation by telling the guard that she works in a bank, all to no avail.
The security guard obviously did not recognize Isabelle, who happens to be the current endorser of the ATM card rewards program of the bank.
She further shared, "He asked if I worked in RCBC, I said 'yes' then he proceeded to ask for my ID...
"I was so embarrassed I gave him my atm card.
"[Just to clarify he's not an RCBC guard!! Haha. He's from the security of a building at the Fort. There just happened to be an atm machine there]."